Got a couple of pictures of my horse and I finally! I still want to get some good body/head shots of him, but I probably will wait until spring so he can get rid of his shaggy winter coat

Both of these were taken on the last nice day of the year, and Charlie hadn't been ridden outside in awhile, so was a bit excited about it. These are the two best (i.e. the ones where he's not completely charging over the jumps like a maniac). I don't look the greatest due to the fact that I was using all of my energy to control him after the jumps…haha. He is getting better.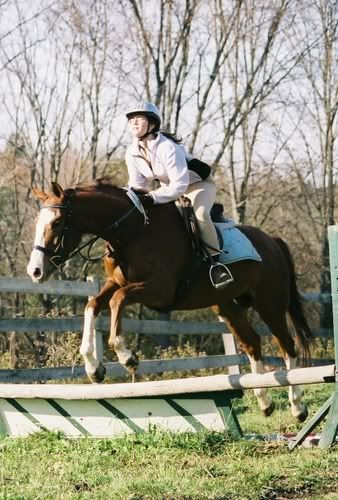 This one is the best of both of us, it's too bad the jump's so little, but he looks like a really calm horse there…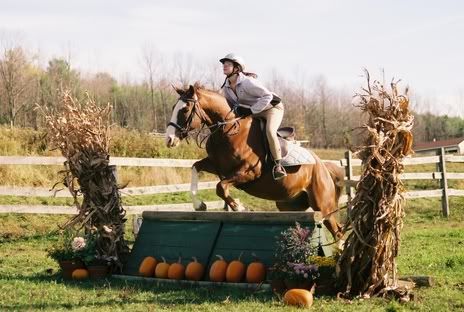 Not the greatest of either of us. This was his favorite to run after because there was lots of empty space between the jump and the arena fence…
I'll post more when I get them!